My Journey
I came into this world a storyteller. From a young age, I gravitated towards myths, novels and films - works that journeyed to the heart of the human spirit and infused my life with meaning.
I wrote poetry, plays and short novels. I performed, directed and produced. I longed for the mentors who could guide my exploration into the realms of art and creativity. But my schooling and social environments were strict and highly critical places that held little value in curiosity and matters of the soul.
Terrified of standing out, I strove to fit in and unknowingly began the process of disconnecting from my inner artist. As the years went on and the competition grew fiercer, my creative process became little more than a struggle for control and perfection, until finally, at 26, I stopped writing altogether.
I became ill and depressed. I knew I couldn't carry on in this way but had no idea where to turn. So I did what anyone does at the beginning of their path to healing: I asked for help. And slowly but surely, the teachers I yearned for as a child began to arrive in all their many forms: Jungian psychoanalysts, Ayurvedic practitioners, authors, astrologers, meditation teachers -the list goes on, but the through-line between these sources of aid was clear: they provided me with the space and encouragement to journey within, they brought consciousness to the patterns that had led me astray from my true self, and most importantly, they helped me put these experiences into words.
I found myself back where I started, a storyteller once more, only now empowered with the most essential story of all: my own.
Today I work with clients of all walks who desire to uncover their unique story, reconnect with their authentic self and craft a life that is the full expression of their creativity. Awaken. Heal. Create.
If you are embarking on such a journey, then I honor your courage in stepping forward. Transformation on this scale requires deep work, strength of heart and, above all, willingness.
To heal, we must be willing to look within, to be vulnerable enough to ask for help and dare to share our stories with those who can truly listen. I have been privileged enough to learn this skill from the many teachers that saw me through my road of trials, and I hope it will be of service to you on your unique and meaningful journey.
- Emily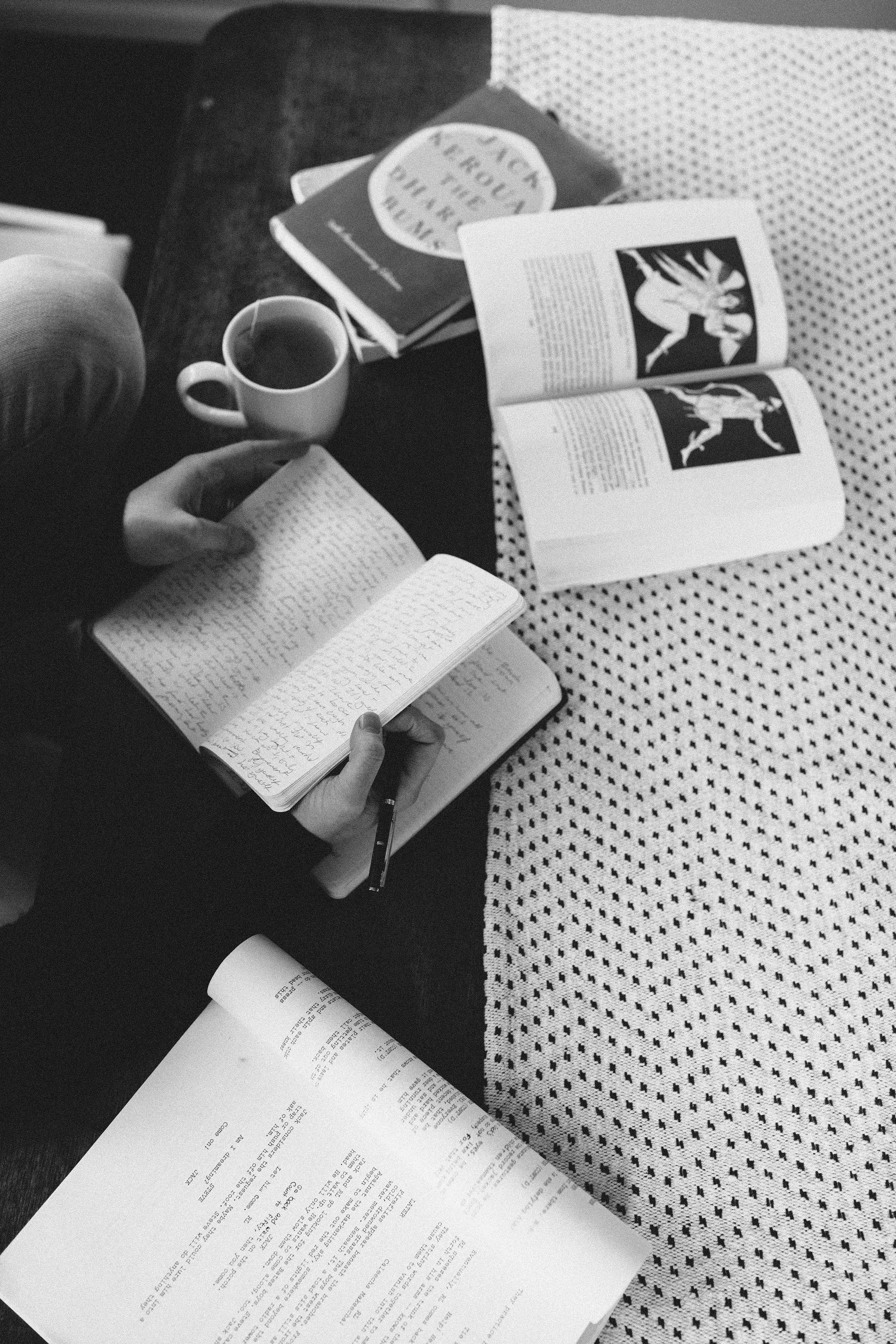 Emily Anderson is a life and creativity coach living in Bozeman, Montana. She holds a BA in English and Creative Writing from Duke University, an MFA in screenwriting from the American Film Institute and a certificate in Spiritual Psychology from the University of Santa Monica. It was during her study at USM that Emily discovered her gift for one-on-one facilitation and spiritual guidance. It has since become her life's work to support others on their paths to healing through self-discovery and creative living.
Emily spent a year studying Ayurveda with Cate Stillman of YogaHealer and 100 hours training with Joan Scheckel founder of The Technique™ - a revolutionary, new paradigm for crafting stories that are daring, real and true to the heart, seen in works such as Transparent and Little Miss Sunshine. She is currently undergoing a mastery training in Equine Guided Empowerment with The Reflective Horse - a unique approach that offers individuals the experience of partnering with horses to encourage personal development and therapeutic breakthroughs.